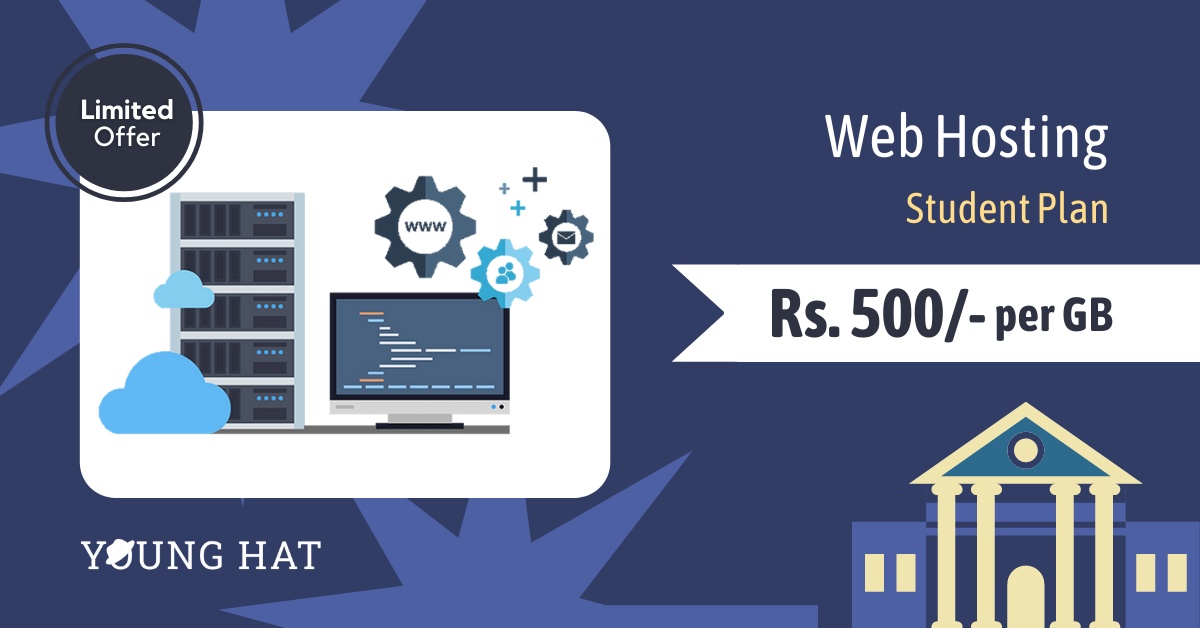 Website is now a must for every organization since the technology has evolved so much that we rely everything on the internet. A website denotes a strong online presence and brand power.
Every website needs a web space called web hosting. We know that every student is learning to create some glorious website or web app. Even a mobile application needs web space to get the latest data. So, We present a dedicated
hosting plan
for students in Nepal so that they can test and even deploy their website.
We believe that our plan will help students to test their application or website developed during the period of their college or school days.
Pricing:-
Rs. 500 for 1 GB
space.
Valid till:- 31st August